Background Info
The current production / joining process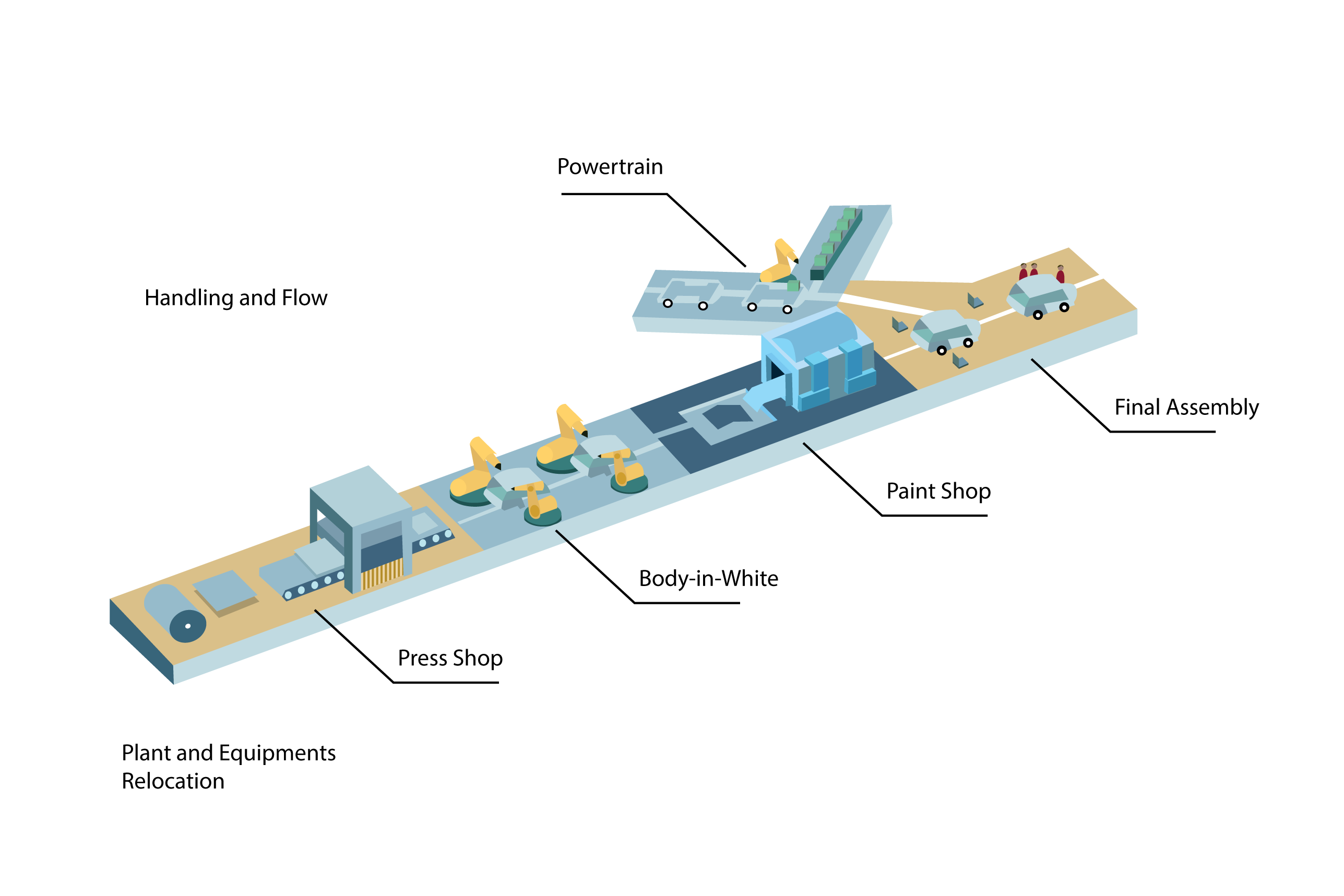 The body is currently undergoing the following steps in production:
1. Material Procurement
2. Press Shop
3. Add
4. Painting
5. Installation
When creating the idea, also consider how the different steps can be included in the process. As an example of the linkage of the individual manufacturing sections are the adhesive joints to be mentioned, which are applied in the bodywork, but cure only in the paint drying oven.
Challenges of the current production
The demands placed on the lightweight construction of the body challenge Volkswagen corporation to combine various materials, as shown in the following figure.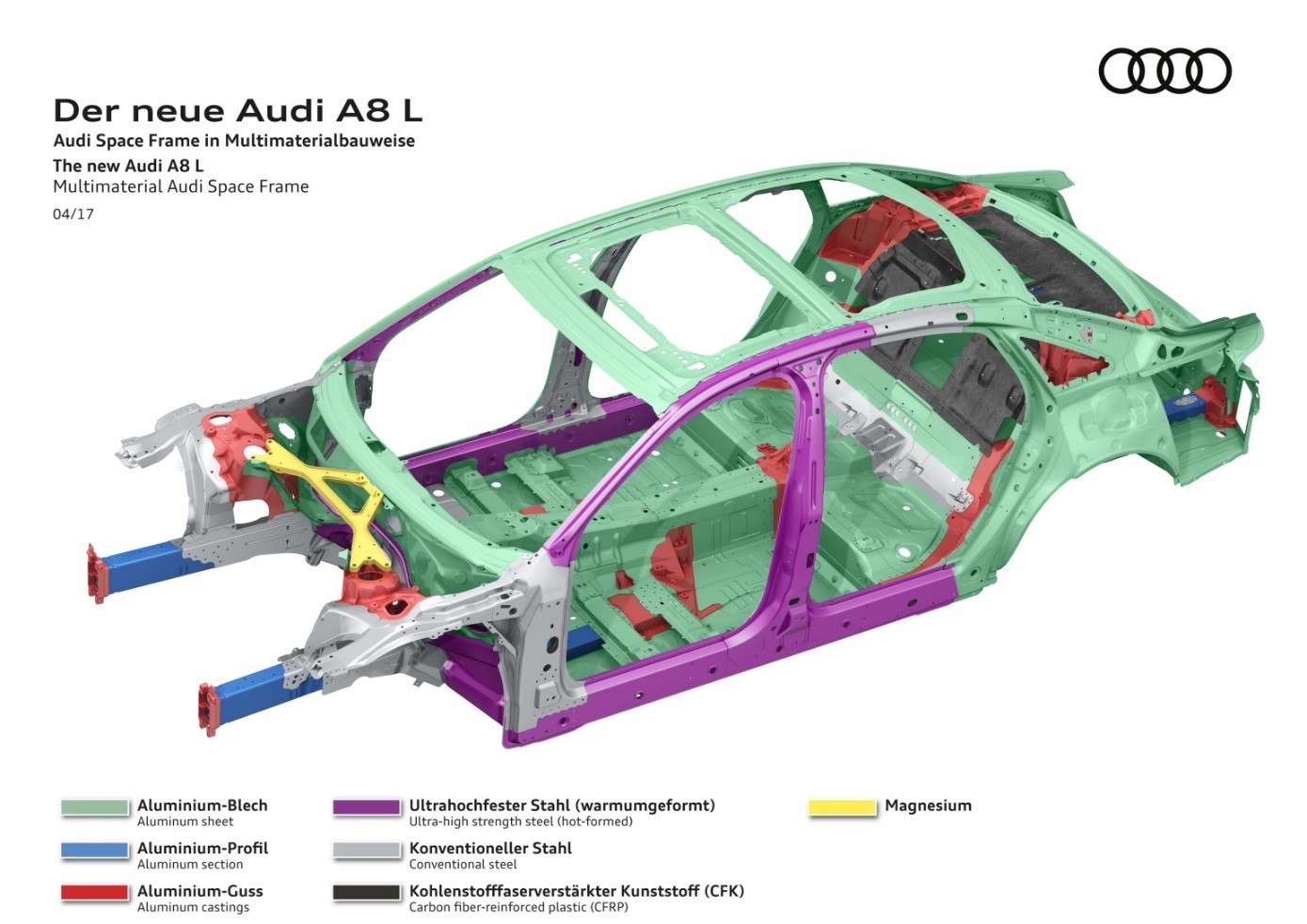 A variety of different joining methods are used:
Alu / Alu: MIG welding, laser welding, punch rivets, FDS screws, clinching, roller hemming
Steel / Steel: spot welding, MAG welding, laser welding
Alu / steel: punch rivets, FDS screws, clinching, roller hemming, friction element welding
In numbers:
2911 welds
3.8 m MIG welding
3.3 m MAG welding
9.2 m laser welding
2578 punch rivets
277 SSR rivets
604 Flow-hole-forming screws
175 clinch points
28.5 m roll folds
approx. 200 m adhesive seam
The following figure shows the joining methods used on the example of an Audi A8.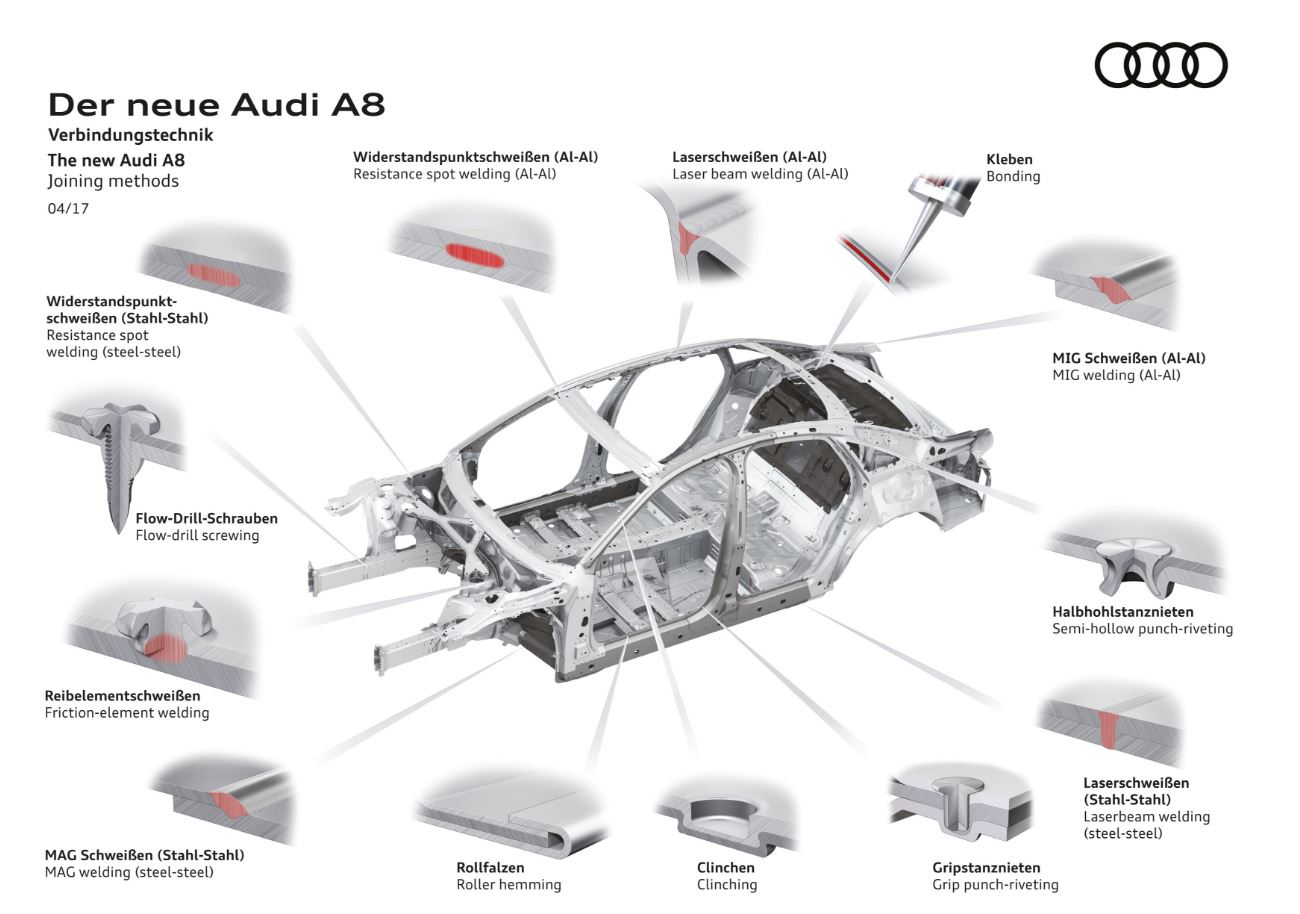 In addition, a body usually consists of more than 600 individual parts. Assembling these parts into an entire body requires a corresponding number of joining steps.
A large number of different joining methods also negatively influences the spatial situation on the production line. Here, a large number of different robots work together in a confined space.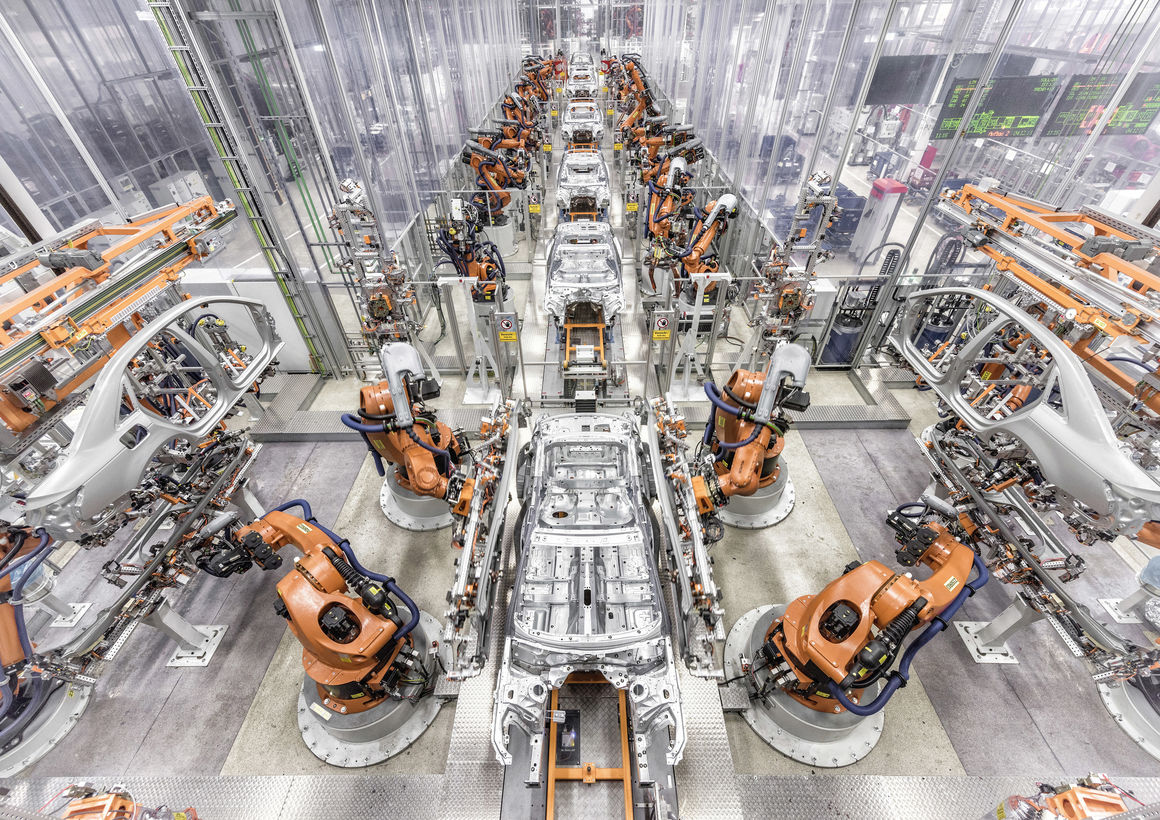 In order to reduce the complexity of the joining processes, it therefore makes sense to think about alternative joining concepts. Some examples are listed below:
In the given examples, different mechanisms hold the different parts together or the parts are made directly from one piece (monocoque or origami).
Another approach would be an alternative joining method that reduces the variety of joining methods currently used.